SERI Scaffold
SERI Scaffold is a revolutionary, new, FDA-approved, non-tissue based biologic, made of ultra-pure silk that is indicated for all types of soft tissue support.
Supporting the soft tissues of the body (skin, fat, breast gland, and fascia) is often very critical during the early stages of healing after reconstructive and aesthetic surgery. Soft tissue support is used routinely to support an implant for breast aesthetic surgery (breast lift or breast augmentation) and to support an expander (breast reconstruction after breast cancer).
About SERI Scaffold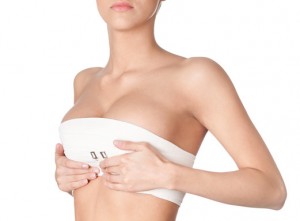 SERI Scaffold is used to create an "internal SERI-bra" to prevent breast implant malposition (shifting) and aids in keeping the implant soft (reduced rate of encapsulation). SERI Scaffold can also be used to support the breast tissue after breast lift; this support helps to maintain improved aesthetics over time.
SERI Scaffold is revolutionary and an evolution in that it is made from ultra purified silk – similar to silk found in high-quality clothing garments – but SERI Scaffold is specifically purified and woven to allow the body to convert the silk to collagen over time. SERI Scaffold provides critical support during the most important time of healing and is elegantly replaced with your own healthy tissue with time. Nothing "artificial" remains after SERI Scaffold is fully bio-resorbed by your body. This bio-resorption process takes approximately 24 months.
Other advantages of SERI Scaffold compared to alternative soft tissue supports (Alloderm, FlexHD, Strattice, or Veritas) is that the SERI Scaffold is not tissue based. It is pure purified silk – it does NOT come from a dead person (Alloderm, FlexHD), a pig (Strattice), or a cow (Veritas).
There is also great consistency and quality control during its creation and this results in more consistent and beautiful, long-term results. Its non-tissue based biologic properties help it resist infection. SERI Scaffold demonstrates blood vessel ingrowth as early as 48 hours after implantation. The strength that SERI Scaffold provides to the tissues is profound and this strength increases over time as the body replaces SERI Scaffold with its own collagen! This unique characteristic leads to better results longer term and may reduce the need for future surgery.
Our plastic surgeon, Max Lehfeldt, MD, is a world-authority on the use of SERI Scaffold. He has performed nearly 100 procedures with it for breast reconstruction (two stage/single stage), breast lift, breast reduction, tummy tucks, and even face and neck lifts with great success. Dr. Lehfeldt has used SERI Scaffold for over three years. He provides pivotal physician education regarding SERI Scaffold use. His procedures have been filmed for worldwide distribution for physician education (add link to this video). Dr. Lehfeldt also travels extensively sharing his expertise regarding the use of SERI Scaffold and has led over 25 meetings and labs regarding its use.
SERI Scaffold is a true evolution in the world of biologic soft tissue support. Nothing to date has existed like SERI Scaffold that provides such unique benefits with potentially lower risks/complications and costs.
BOTTOM LINE: SERI Scaffold has improved Dr. Lehfeldt's results and has made his patients lives BETTER – PERIOD!
Please call 888.96.DR.MAX (888.963.7629) or email to make your appointment with Dr. Lehfeldt and to see if SERI Scaffold is right for you!