Rhinoplasty/Nose Reshaping
Rhinoplasty can involve not only improving the shape and size of the nose, but also it often involves improving the function of the nose. Many patients' breathing difficulty can be corrected with rhinoplasty surgery and nasal septal/turbinate surgery. Insurance may cover a portion of the procedure to correct the airway obstruction (deviated septum, large turbinates/nasal bones).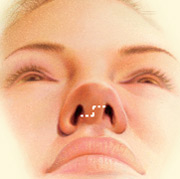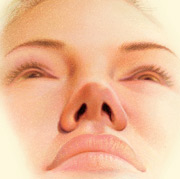 Rhinoplasty is extremely meticulous and can be very challenging. This is where Dr. Lehfeldt's detailed and methodical approach and experience is very critical. During your consultation, our board-certified plastic surgeon, Dr. Max Lehfeldt, will perform a thorough and comprehensive functional and aesthetic nasal analysis. Using state-of-the-art, Vectra XT 3D imaging, Dr. Lehfeldt will be able to simulate the improvements to your nose for your review and approval. Nothing compares to being able to see a simulated result BEFORE you commit to your surgical procedure. This is a very helpful tool that assists Dr. Lehfeldt in planning your unique surgery. No other practice in the San Gabriel Valley has this unique Vectra XT 3D simulation technology!
Please call 888.96.DR.MAX (888.963.7629) or email to schedule your confidential rhinoplasty consultation with Dr. Lehfeldt!