Latisse® Eyelash Lengthener & Thickener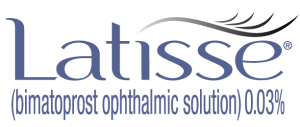 Don't have eyelash envy…. Don't spend all that time, money, and dry/red eyes on eyelash extensions…. Grow your own healthy, natural, thick, long, and dark lashes today!
LATISSE® is the only FDA-approved, prescription medication that can double eyelash fullness after 16 weeks of treatment! As we age and with time, eyelashes can lose their fullness and length. With LATISSE®, nightly application will lengthen, thicken, and darken eyelashes!
Most common side effects with LATISSE® include eye redness and itchiness. Less common side effects can include darkening of the eyelid skin and (even more rare) the possibility of increased brown pigmentation of the iris/colored part of the eye which may be permanent.
LATISSE® Results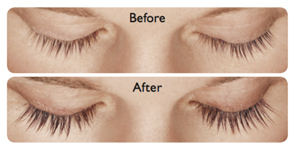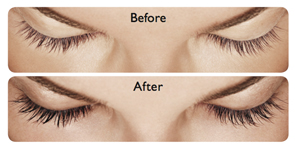 If you are interested in learning more about LATISSE® or starting LATISSE®, come by today to discuss adding it to your nightly beauty regimen! Because LATISSE® is a medical grade eyelash lengthener and thickener, a brief discussion with either Max Lehfeldt, MD, our board-certified plastic surgeon, or our Physician Assistant, Vangie Luong, will be necessary to ensure safety. A few brief questions will be asked of you and then we can start you on your eyelash growing journey!
PRICE: LATISSE® 3ml Bottle & 60 Brushes or 5ml Bottle & 140 Brushes – Lowest Price in Town!
Please call for details.