Breast Reconstruction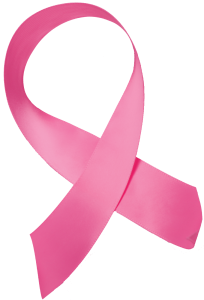 The decision to have breast reconstruction is an important and personal one and requires a thorough understanding of all options available. While breast reconstruction is not the choice for everyone, many women who have undergone reconstruction experience significant improvement in their emotional well-being and physical appearance. The American College of Surgeons Commission on Cancer (CoC) requires that all women who are considering mastectomy be offered a consultation with a plastic surgeon to discuss reconstruction options prior to surgery.
The office of our experienced plastic surgeon, Dr. Max Lehfeldt, is dedicated to achieving your goals and exceeding your expectations. We have cared for thousands of breast cancer survivors! Breast cancer and reconstruction can be a very daunting and challenging process and we are here to help you navigate through these difficult decisions. We look forward to taking care of you!
Below you will find Dr. Lehfeldt's comprehensive review of breast reconstruction options. These should assist you with your decisions but should not replace a formal consultation with Dr. Lehfeldt. His goal is to help you determine the ideal reconstructive choice that best fits your unique needs and circumstances.
Timing of Reconstruction
The breast reconstruction process may begin:
Immediately: At the time of your mastectomy. Most patients today experience maximum aesthetic and psychological benefits with an immediate reconstruction.
Delayed: Weeks to years after your mastectomy.
Delayed/Immediate: Where a temporary tissue expander or implant is placed at the time of mastectomy to be later replaced with your own tissue ("flap"). This approach is often used for patients who are at high risk for post-mastectomy radiation therapy. This two-step approach is used to avoid radiating the flap tissue and still allows for minimum scarring and maximum preservation of chest wall and breast skin.
Types of Reconstruction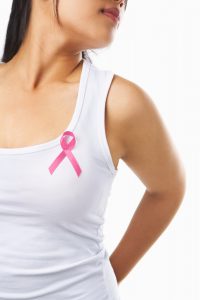 There are six commonly performed types of breast reconstruction:
A direct-to-implant (single-stage) reconstruction where no tissue expander is required.
A tissue expander followed by a second surgery for removal of the tissue expander and placement of breast implant (silicone gel or saline).
Flap reconstruction – a breast may be reconstructed from your own tissues – abdomen, upper back, or inner thighs.
The tissues may be left attached to the blood supply and rotated to the breast area; this is known as a pedicle flap. Or tissues may be removed completely, reattached at the breast area under a microscope; this is known as a free flap.
Common flap surgeries include:
Latissimus Dorsi (upper back skin and muscle)
Latissimus flap with implant reconstruction – a combination of both a flap and tissue expander or implant.
A delayed-immediate reconstruction where a temporary tissue expander or implant is used to maintain the chest wall/breast skin envelope. The patient will then receive post-mastectomy radiation, then return for surgery to remove the tissue expander and replace it with flap tissue.
Oncoplastic reconstruction is ideal for lumpectomy patients and breast conservation surgery. Using modified breast reduction incision patterns and local breast tissue repositioning, we are able to maintain maximum breast aesthetics.
Please call 888.96.DR.MAX (888.963.7629) or email to make your appointment today and to see if breast reconstruction with Dr. Lehfeldt is right for you!