Plastic Surgeon in Pasadena
Meet Dr. Max Lehfeldt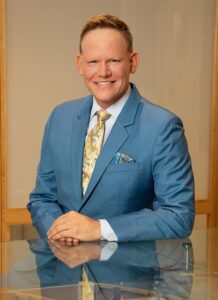 Board Certified Plastic Surgeon Max Rudolph Lehfeldt, MD was born in Denver, Colorado. His father was also a doctor and he specialized in radiation oncology. Dr. Lehfeldt spent most of his childhood in the rugged countryside of Redding, California. From the time he was little, Dr. Lehfeldt knew he wanted to be a physician and always strived to be the best. He graduated from Shasta High School as valedictorian and proceeded to graduate with honors from Yale University with a major in Molecular Biophysics and Biochemistry.
Dr. Lehfeldt returned to sunny southern California to attend the prestigious University of Southern California-Keck School of Medicine. He went on to pursue a combined residency in general surgery and plastic surgery at the University of Southern California.
Dr. Lehfeldt is board certified in plastic surgery by the American Board of Plastic Surgery (see "Importance of Board Certification" at bottom of this page). In addition, Dr. Lehfeldt is a proud member of the exclusive American Society for Aesthetic Plastic Surgery (ASAPS) – the leading professional organization of plastic surgeons who specialize in cosmetic plastic surgery. Dr. Lehfeldt also proudly displays that he is a member of the American Society of Plastic Surgery (ASPS) and a Fellow of the American College of Surgeons (FACS). "FACS" indicates that Dr. Lehfeldt's education, training, professional qualifications, surgical competence, and ethical conduct have been reviewed, evaluated, and meet the high standards of the American College of Surgeons.
Dr. Lehfeldt has nurtured a unique blended practice in Pasadena, La Cañada, and the greater Los Angeles area. Patients hail from out of state as well to see Dr. Lehfeldt. He performs all cosmetic surgeries and specializes in procedures for the facial rejuvenation, breast augmentation and enhancement, and body sculpting. In addition, Dr. Lehfeldt performs reconstructive surgery for breast cancer, skin cancer, abdominal wall reconstructions, and traumatic injuries.
Dr. Lehfeldt emphasizes personalized attention and makes sure to note every detail. He is not satisfied until every one of his patients is happy with their results. Dr. Lehfeldt is always striving to make sure that every patient has a great experience in his relaxing office, gets all of their questions answered, and has the utmost assurance of safety at all times. What really sets Dr. Lehfeldt apart from the others is the amount of time he spends with each and every patient, his meticulous attention to every detail, and the fact that he strives for outstanding results every time.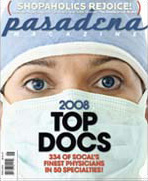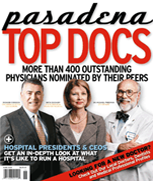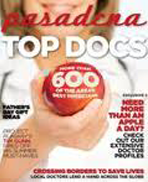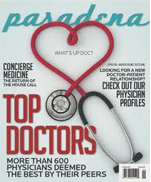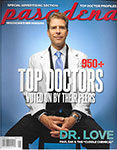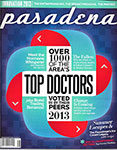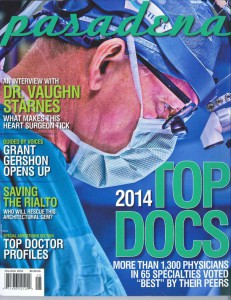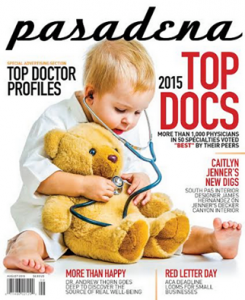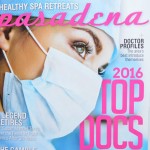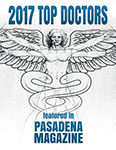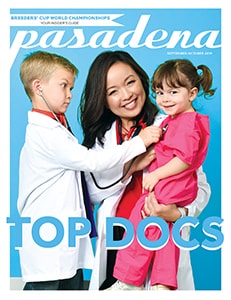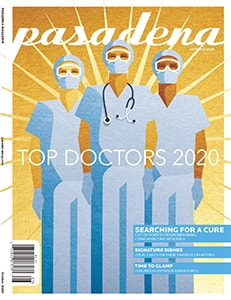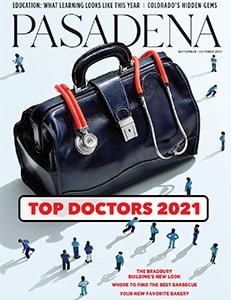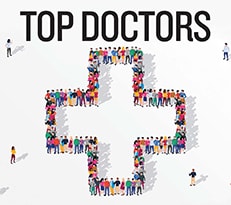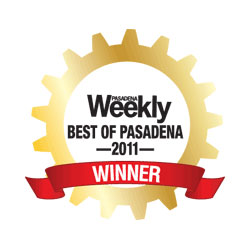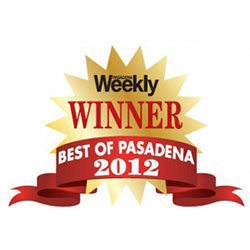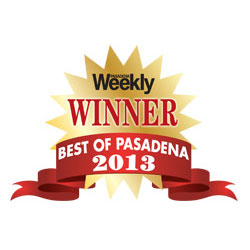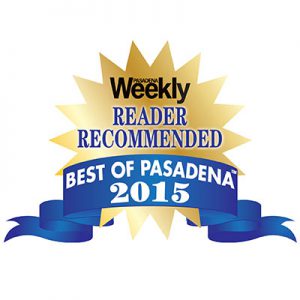 A few of Dr. Lehfeldt's career highlights include being part of a team of specialists at Children's Hospital Los Angeles that successfully separated conjoined twins after 25 hours of surgery! Dr. Lehfeldt has been named as one of Pasadena Magazine's Top Doctors from 2007-2022 – fifteen years in a row! Dr. Lehfeldt has also been named "Best Cosmetic Surgeon" by Pasadena Weekly Magazine and their reader poll for their "Best of Pasadena" edition 2011, 2012, 2013, and 2015! He consistently achieves very positive reviews on YELP and numerous other physician evaluation websites.
Beyond his formal schooling and training, Dr. Lehfeldt continues his dedication to the advancement of plastic surgery by participating in numerous clinical research activities. He has authored continuing medical education articles, peer-reviewed publications, and poster presentations at national plastic surgery meetings. In addition, Dr. Lehfeldt maintains his commitment to education by teaching surgical residents at Huntington Hospital.
Dr. Lehfeldt is a researcher and professional consultant for Allergan, a multi-specialty healthcare company that strives for scientific excellence and delivering products that improve patient outcomes. Allergan is the manufacturer of leading aesthetic medicine products such as BOTOX® Cosmetic, JUVÉDERM® fine line filler, breast implants (saline, silicone, and the new, anatomically shaped, "gummy bear" 410 implants), SkinMedica®, and LATISSE®. Dr. Lehfeldt works with Allergan Academy as a researcher, as part of their physician education team, and he facilitates product development. Many of his surgical procedures have been filmed and produced for physician education purposes.
When Dr. Lehfeldt is not working in his busy office, surgery center, or in the hospital, he can be found outdoors – skiing, dirt bike riding, or scuba diving – or spending time with his wife Stefanie, daughter Brooke, and his adorable Maltese Josie.
Hospital Affiliations
Huntington Hospital, Pasadena, California.
Huntington Ambulatory Surgery Center, Pasadena, California.
Southern California Methodist Hospital, Arcadia, California.
Arcadia Outpatient Surgery Center, Arcadia, California.
Hospital Teaching Appointments
Huntington Hospital, Pasadena, California.
What is the Importance of Board Certification?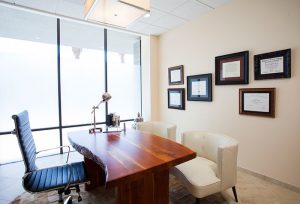 Board certification is the "gold standard" in physician assessment of competency. It can only be attained after completing years of schooling, residency, examinations, and ongoing education. The high standards set by the medical board ensure that patients receive only the best care. Board certification matters because it means that your physician is voluntarily participating in lifelong learning to keep his skills and knowledge current. Board certification means that your physician is committed to quality clinical outcomes, patient safety, and a patient-centered practice and environment.
As many of you keep hearing in the news about the importance of board certification, rest easy – Dr. Max Lehfeldt is a board certified plastic surgeon!