Cellfina™ Cellulite Treatment
Do you have stubborn cellulite? You are not alone! At least 85% or more women have cellulite!
What is cellulite?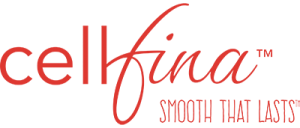 Cellulite is fat that is trapped in fibrous connective tissues and appears on our bodies as skin dimples, nodules, and looks like an "orange peel." There are many possible causes of cellulite, including genetics, metabolism, and hormones.
Our board-certified plastic surgeon, Dr. Max Lehfeldt, is proud to be amongst the select few physicians to offer you the amazing new cellulite treatment that actually works and has long-lasting results. Cellfina™ is the only FDA-cleared, minimally-invasive procedure that can improve the appearance of cellulite for at least TWO years! The Cellfina™ system targets the heart of the problem – the fibrous bands that are causing the fat to pucker and dimple. Once these connective tissue bands are released, the skin bounces back and is smoother!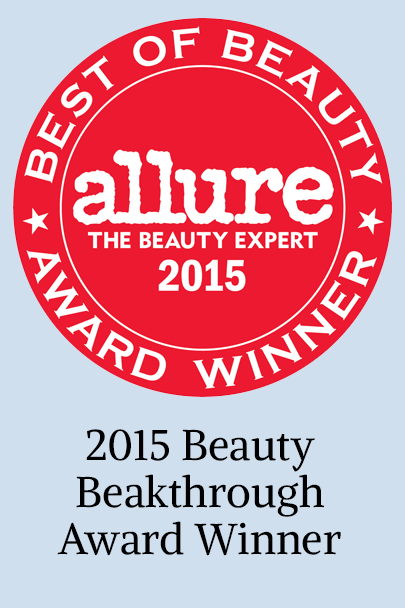 Cellfina™ is performed by Dr. Lehfeldt (a board-certified plastic surgeon) in his office. It is typically a ONE-time (45-minute) treatment using local numbing anesthesia, and can improve the appearance of cellulite for at least TWO years. No sedation or general anesthesia is required. A very small, needle-sized device is inserted just beneath the skin and is able to release the cellulite bands.
Improvements can be seen in as little as three days. Multiple studies of Cellfina™ showed treatment results lasting at least two years and a patient satisfaction score of 96% at two years!
"CellFina – Miracle Cure for Cellulite! Dr. Max is Amazing!
Dr. Max is amazing!!! If you're looking for a top-notch plastic surgeon, look no further. At my consultation for the cellulite that I've had for my entire adult life (I'm 53 years of age, 5'4″, 115 pounds, physically fit, and yes, cellulite, front and back of legs), Dr. Max indicated that I would be a good candidate for the Cellfina procedure. I booked the first available appointment, and it's now been about 3 weeks post-Cellfina. The results are amazing! I'm still bruised, which is to be expected, but I can already see that for the most part, the cellulite has dissipated. It's really exciting! I'm looking forward to being able to go for a run in shorts, with my cellulite free legs! Dr. Max is such a kind, warm, and extremely talented surgeon. When I decide to do any other procedures, I will most definitely book my appointment with Dr. Max."
The most common side effects of Cellfina™ include tenderness, soreness, swelling, and bruising. There is limited downtime and most patients return to their usual activities immediately. We recommend no exercising for the first 72 hours. A light compression garment (like SPANX®) can be used for about two weeks to facilitate patient comfort.
Cellfina Patient Results*
Case 1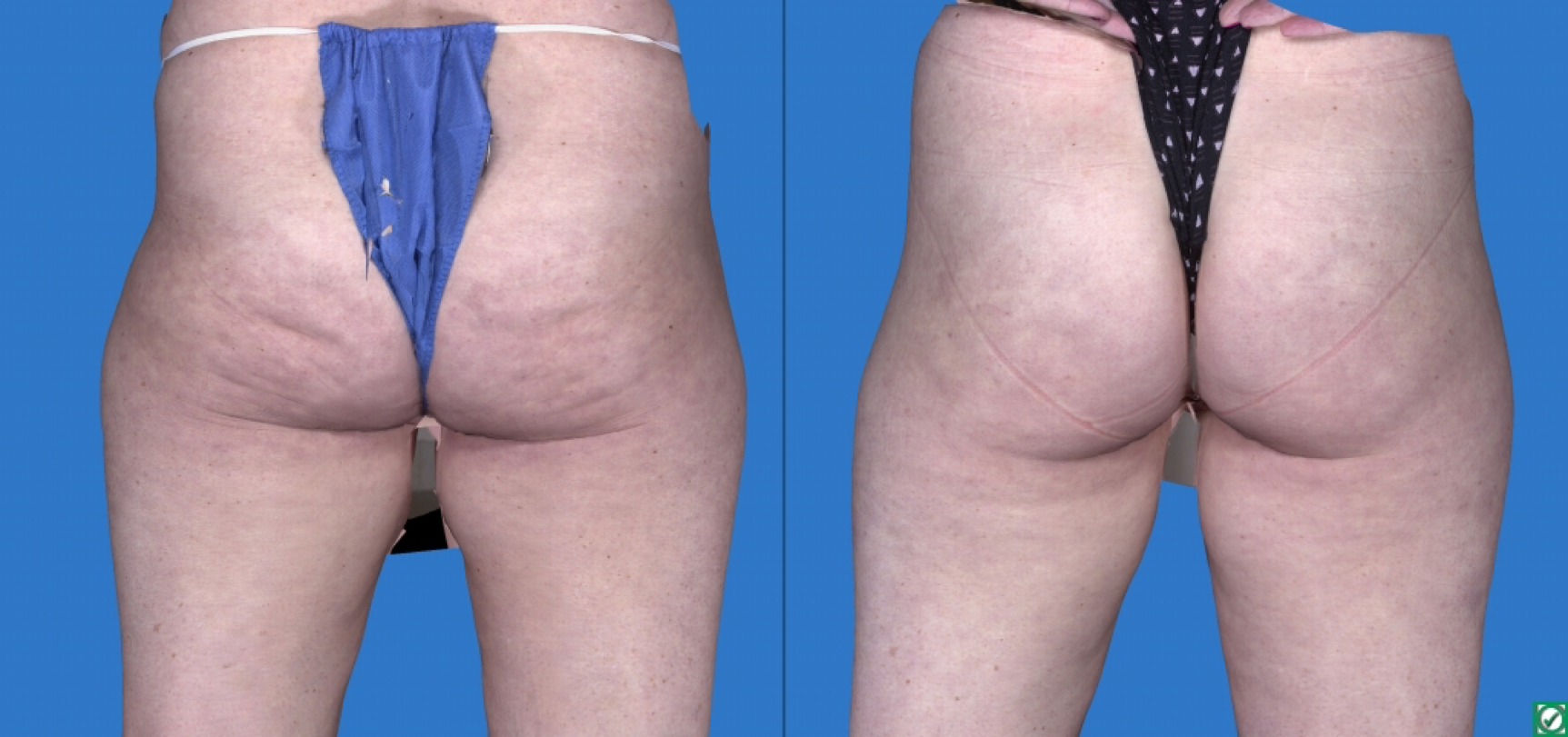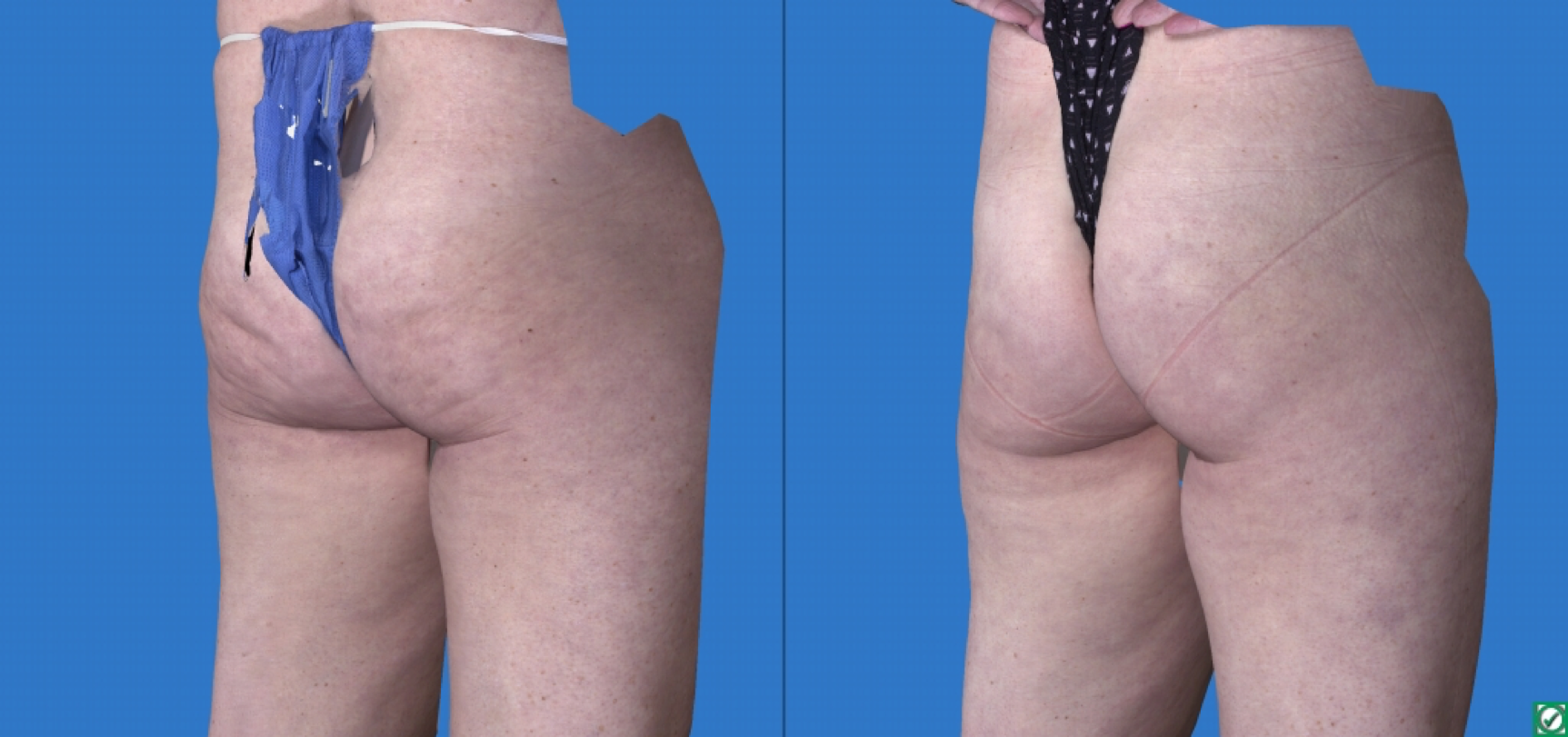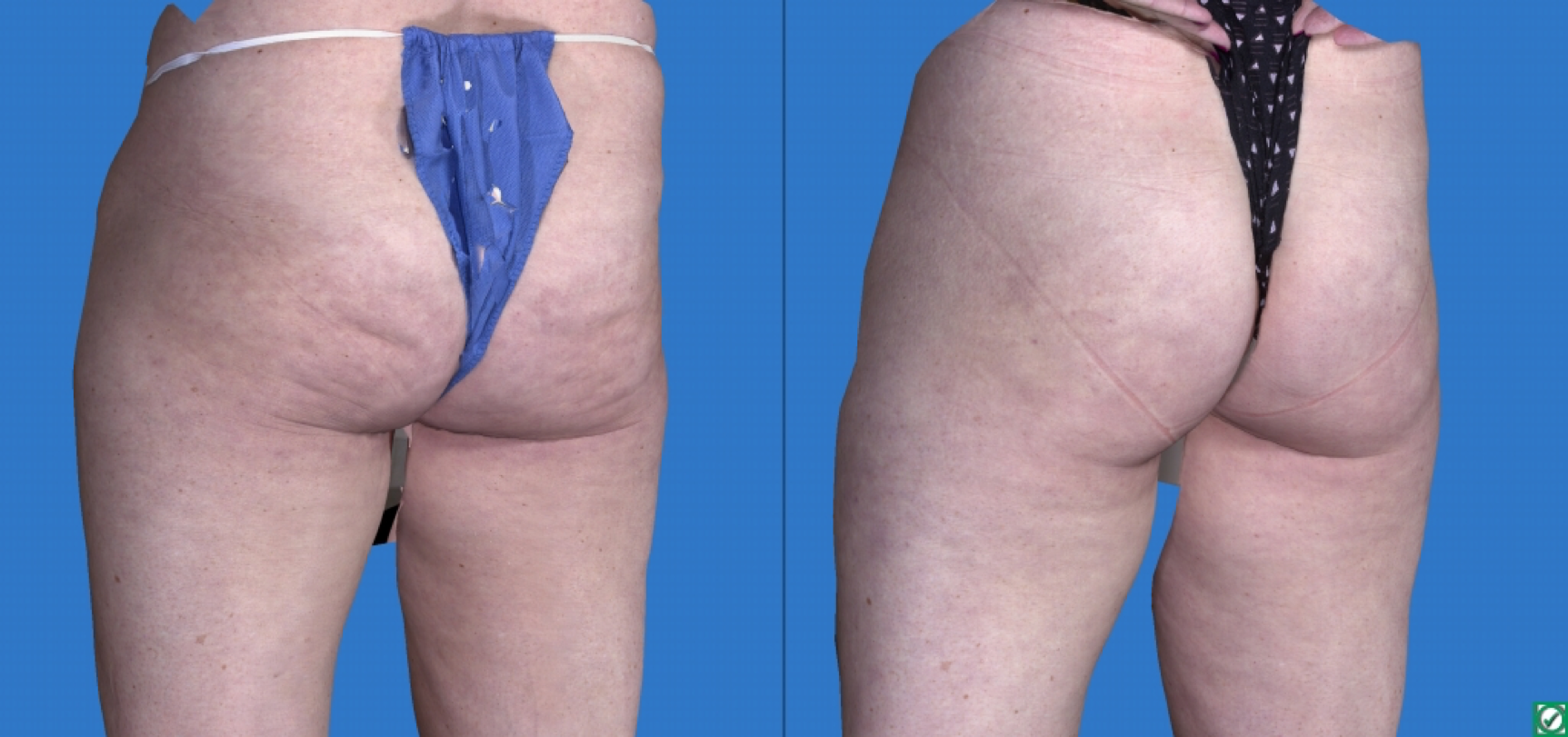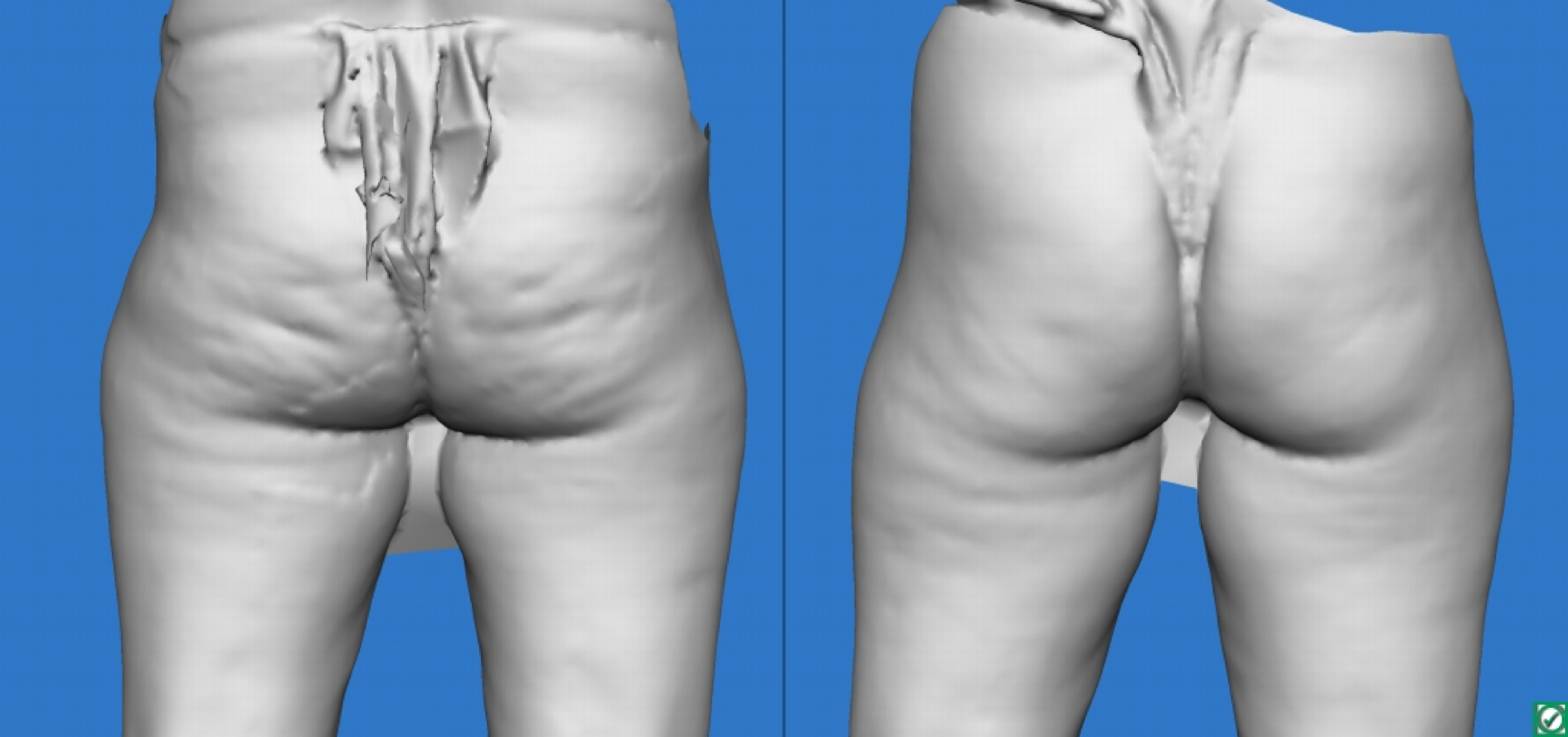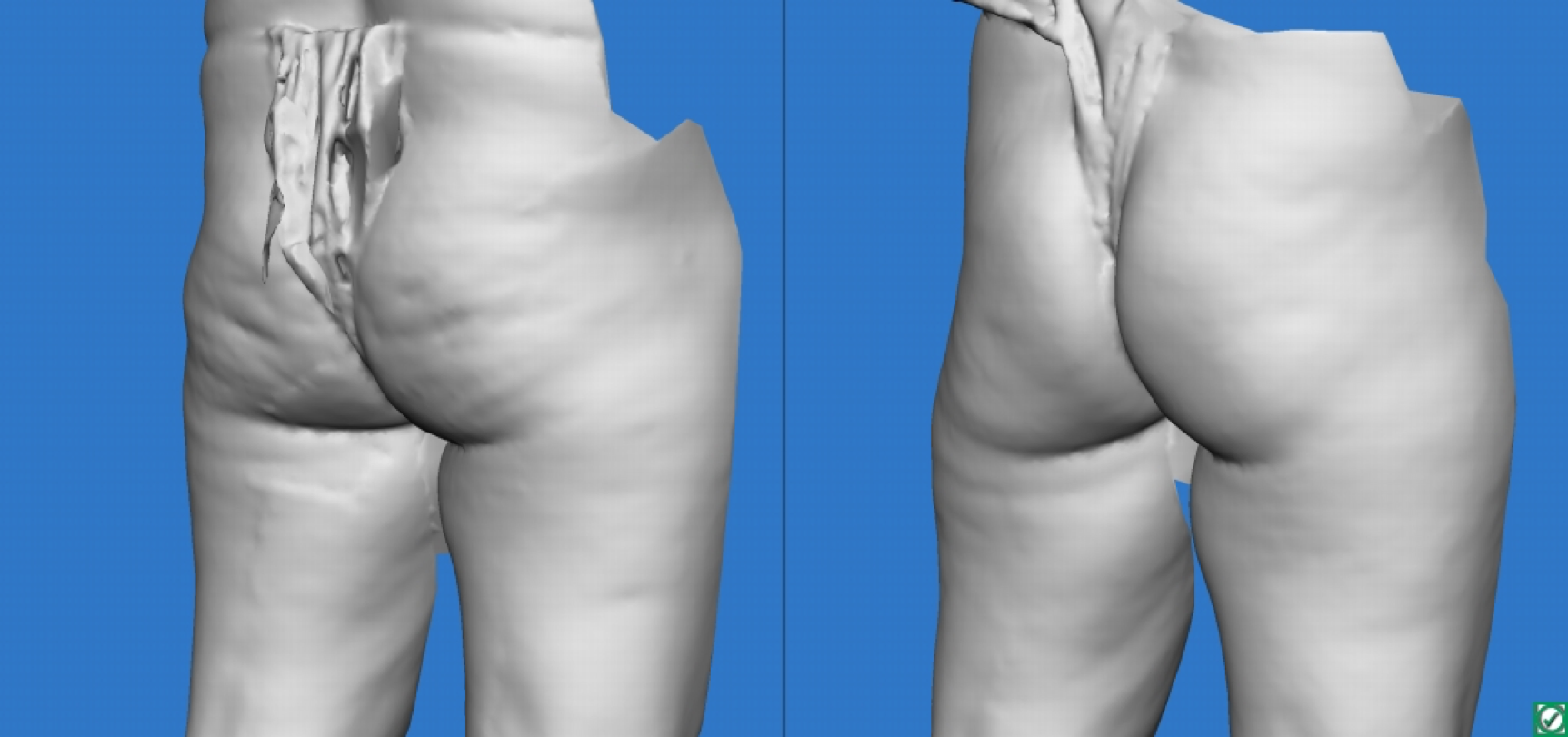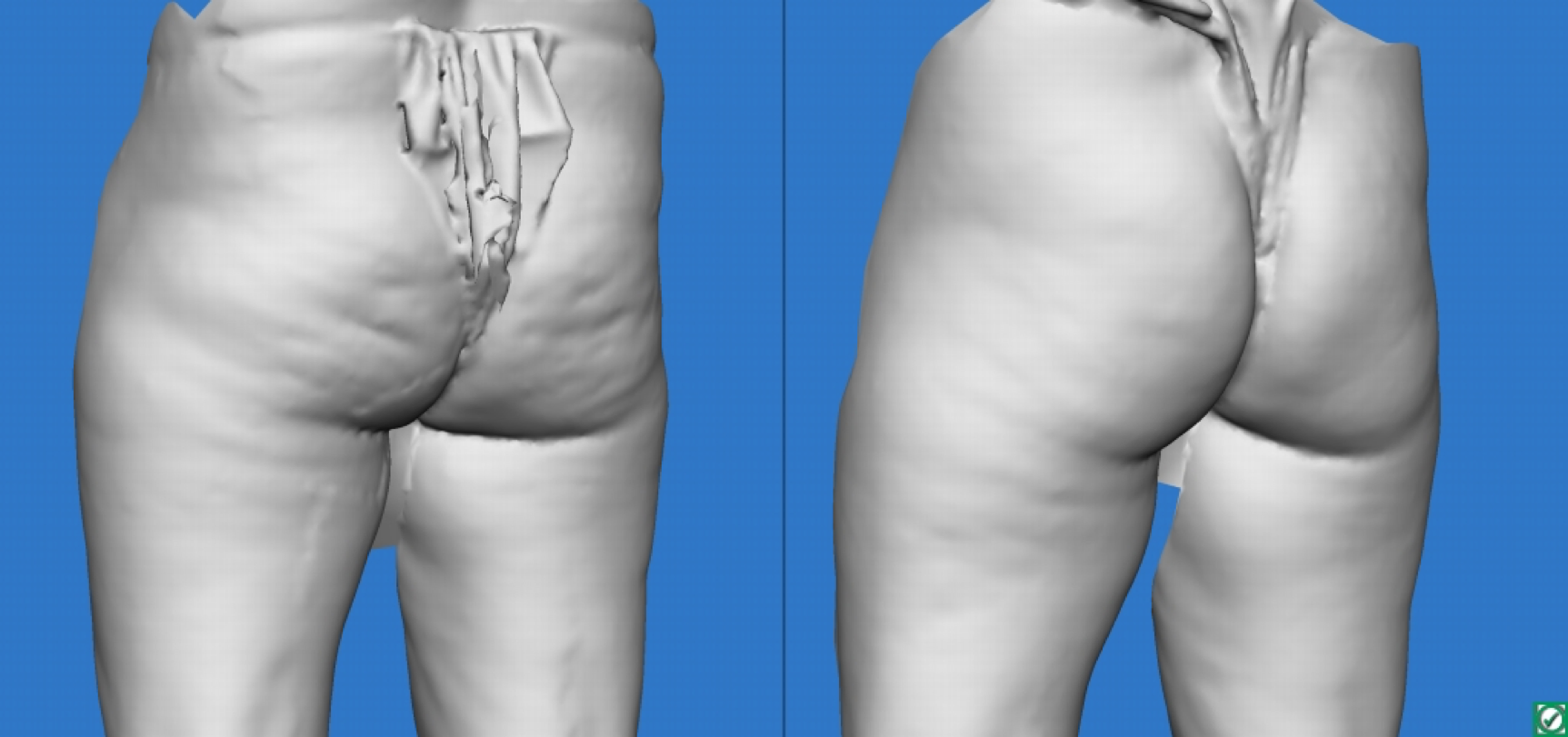 Case 2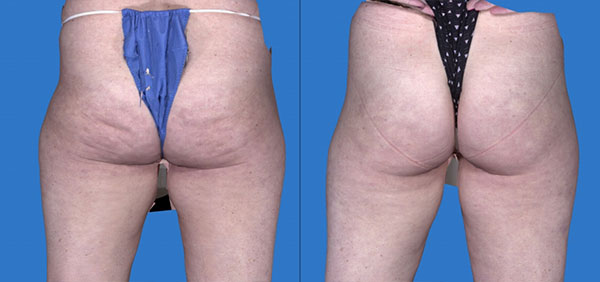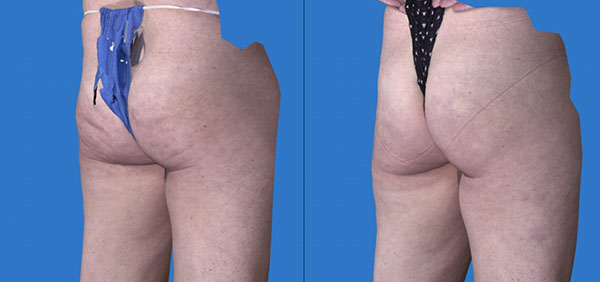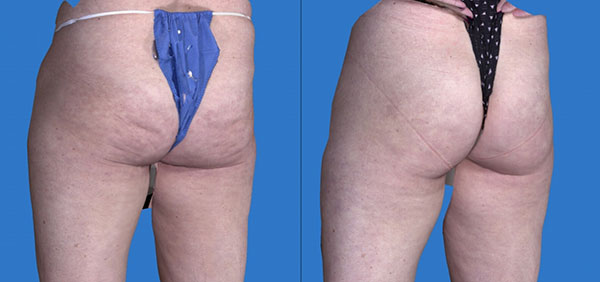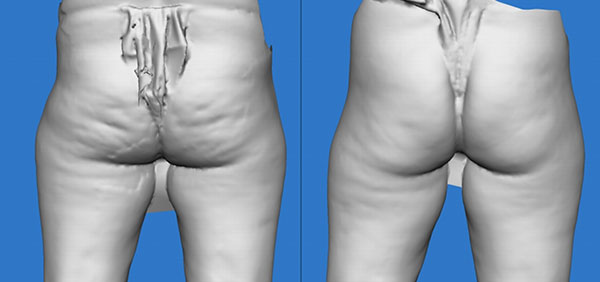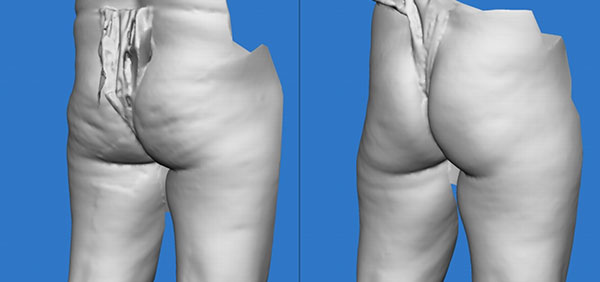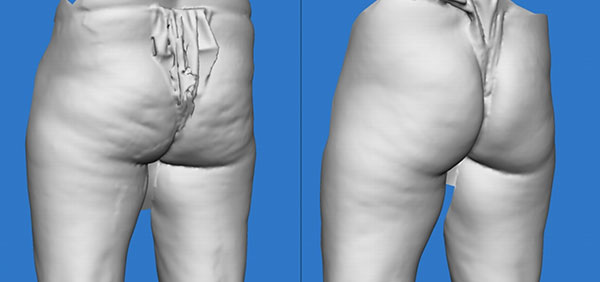 5 Month Post Treatment
*Individual Results May Vary
Contact Teleos Plastic Surgery
Please call 888.963.7629 for your consultation! You can also contact us via e-mail. Prices can range from $3500 to $5500, depending on the severity and location of your cellulite.