SERI Scaffold Breast Lift
Breast Lift (Mastopexy) is a great operation but there is room for improvement. Our plastic surgeon, Dr. Max Lehfeldt, is an absolute perfectionist and is constantly striving to advance the field of plastic surgery through innovative, new surgical techniques and technologies.
Mastopexy results can be very aesthetically pleasing but are subject to the effects of gravity over time and may require additional lifting as the skin and breast tissue continue to age. This is particularly the case when an implant is used in addition to breast lift as the implant places greater stress on the already weakened skin and breast tissue. Dr. Lehfeldt has pioneered a new technique using SERI Scaffold purified silk, soft tissue support to significantly enhance the aesthetics and longevity of his mastopexy results.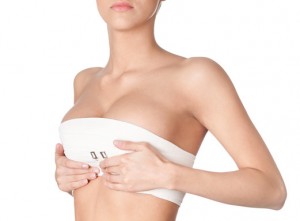 Dr. Lehfeldt is a world authority on this unique surgical technique and he travels the country teaching this procedure to other plastic surgeons. The "SERI Scaffold Mastopexy" creates an internal "bra" that supports the breast tissue and gently cradles it on the chest. All of the tension that once was placed on the skin with traditional mastopexy surgery is alleviated with the application of SERI Scaffold. Dr. Lehfeldt's "SERI Scaffold Mastopexy" patients have also been impressed with the finer scars and beautiful results.
Dr. Lehfeldt has been performing the "SERI Scaffold Mastopexy" for over 3 years now and there is no substitute! The longevity that SERI Scaffold provides to the breast tissue not only reduces recurrent breast laxity and droop, but also may reduce the need for additional revision surgery in the future!