Latissimus Flap with Implant Reconstruction
During latissimus dorsi flap breast reconstruction, muscle and skin tissue are removed from an area of the back and used to help reconstruct the breast. Latissimus dorsi flaps typically have less fat and are usually thinner than TRAM or DIEP flaps. To enhance the volume and shape of the reconstructed breast, an implant is commonly placed under the flap.
This technique is often used for patients that are thin and do not have other suitable tissue donor sites for reconstruction. The latissimus dorsi is also used for patients that have had previous chest wall or breast radiation that wish to use breast implants. The latissimus dorsi muscle is used to "wrap" around the implant and to protect it from the radiated tissue. This reduces the rate of scar tissue formation that can form around implants (encapsulation). The latissimus dorsi flap procedure typically takes two to four hours of surgery. The hospital stay is typically two to three days. Most patients resume normal activities about three weeks after surgery. There may be some weakness in the shoulder and back area as a result of the latissimus muscle repositioning. There will also be a scar on your back which usually can be hidden in the bra line. There are "short-scar" or minimally invasive latissimus harvest techniques (with the use of an endoscope) that can dramatically minimize the back scar. Latissimus flaps often require drains for up to two to three weeks.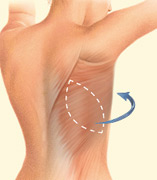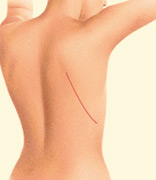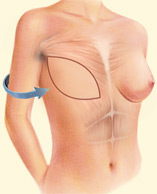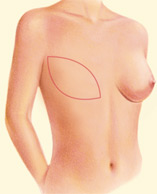 Breast reconstruction is a big decision with a lot of information; to assist you with your reconstructive journey, please call 888.96.DR.MAX (888.963.7629) or email to make an appointment with our plastic surgeon, Dr. Max Lehfeldt.