Oncoplastic Reconstruction
In cases where mastectomy is not required, a lumpectomy can be performed. When the tissue to be removed with the lumpectomy is significant in size or is isolated to a very conspicuous location, a contour deformity may result. In order to minimize the deforming effects of lumpectomy, oncoplastic manipulation of the tissue can be performed. Oncoplastic reconstructions utilize cancer-free breast tissue to fill-in and conceal lumpectomy defects. This is often done via breast lift or reduction incisions. Operating room time may be an hour to four hours. A hospital stay is usually not required, and recovery is usually one to two weeks. Post-lumpectomy radiation will be required and may further alter the shape and size of the breast.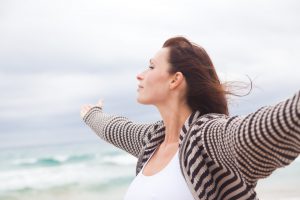 In one-sided or unilateral breast reconstruction, it may be difficult to exactly match the remaining breast. This is particularly the case when a patient has large breasts or if the breasts have sagged with age or from breast-feeding. In order to help improve symmetry between your natural and reconstructed breasts, a breast lift, a breast reduction, or a breast augmentation may be required. These procedures are part of your reconstruction and will be covered by your insurance. Modifications to the normal breasts are often performed near the completion of the reconstructive process on an outpatient surgical basis.
To make an appointment with Dr. Lehfeldt, please call 888.96.DR.MAX (888.963.7629) or email us. We look forward to meeting you!