Single-Stage Direct to Implant Reconstruction
There are circumstances where breast reconstruction can be performed without the need for a tissue expander. Women who are candidates for nipple-preserving mastectomy are often good candidates for direct-to-implant reconstruction.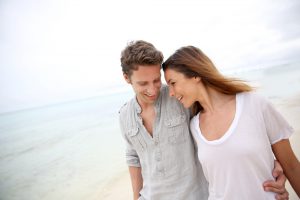 This technique has the added convenience of avoiding office visits for expansion and the additional step of removing and replacing the expander. The duration of surgery is similar to that for tissue expander reconstruction (one to three hours). Direct-to-implant reconstruction requires one to two nights of hospitalization and about two to three weeks of recovery. This type of reconstruction is best suited for women with very healthy mastectomy skin flaps who have sufficient skin to accommodate an implant at the time of mastectomy. Direct to implant reconstruction is ideal for nipple-preserving mastectomy. It is also ideal for patients with existing implants. However, there are potentially slightly higher risks for healing problems with this approach due to the added "pressure" that may be placed on the mastectomy skin by the implant. The need for additional surgery to "fine tune" the results is approximately 50%.
Please call 888.96.DR.MAX (888.963.7629) or email to make your appointment today and to see if implant reconstruction with our plastic surgeon, Dr. Max Lehfeldt, is right for you!